Approximately 10% of the obesity surgeries in the world show revision surgeries. Obesity surgeries are low again, albeit has weight gain. This patient treatment approach and weight gain can be prevented and need to lose weight again. This process is called revision surgery. It has been applied to hundreds of thousands of patients with many different experiences of obesity surgery with years of experience. The most common of these methods are Gastric Clamp or Gastric Band, Gastric Bypass and Tube Gastric or Sleeve Gastrectomy operations. Although these surgeries were able to achieve very successful weight loss, it was clearly seen that after some time deformation and weight gain could also be experienced. After cleaning up here, after he was processed, he had something. We call these checksum surgeries in general as Revision Surgery.
Nowadays, we think that revision surgery should be reserved only for special cases. If you perform your first operation, you are a specialist surgeon who performs bariatric surgery, that is more than just eagerly performing several operations and all bariatric historians, including revision because his surgical operation technique and habits are unique.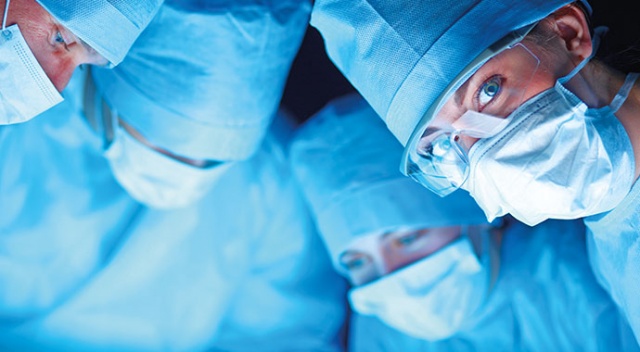 Revision surgery; It is the name given to the second operation performed in the event that any operation does not yield results as if it were due to the patient or technical problem. Today, most revision surgery; This is the conversion of the removable procedure to another obesity surgery because of the complex weight of the 'stomach clamp insufficient and complex complications.
Is revision surgery performed for people who have sleeve gastrectomy?
For 18 months, revision surgery may be needed if the person cannot settle on their healthy eating habits, cannot provide adequate weight efficiency or if weight gain is observed again. As a result of technical inadequacies (optimal adjustment of the operation), it is a method performed by an experienced surgeon or revision surgery when adequate weight gain is not provided.
Which patients are not eligible for revision surgery?
The patient is reassessed for revision surgery when obesity surgery is performed but the desired result cannot be achieved or other conditions occur. But; a patient who has undergone obesity surgery may not be considered eligible for a new obesity operation in the "evaluation".
In general, the following patients are not suitable for revision surgery.
People who use drugs
Patients with a maladaptive eating disorder
Patients refusing vitamin and nutritional support
Patients suffering from reflux and not receiving medical treatment are not suitable candidates for revision surgery.
Risks After Revision Surgery & Return to Normal Life
It would not be wrong to say that there is a higher risk of kıyasla compared to the first ında in revision operations which means obesity operations for the second time. The risk of leakage or hemorrhage varies between 1% and 2% in an individual who has undergone first obesity surgery, while these risks can be increased to 3 to 4% in revision surgery. But; To know that risks can not lead to worse outcomes than obesity and not to ignore 96% chance of success are the issues that should be considered before revision surgery.
After revision surgery, it is similar to the first operation in return to normal life. If there is no problem, the patient can be discharged on the 3rd to 4th day. On average, the patient can return to normal life within 7 to 10 days.
It should be kept in mind that obesity surgery will not cause a miracle and in some cases revision surgery may be required. The tables that lead to the search for revision are insufficient weight loss, weight recovery, incomplete recovery of comorbidities or problems that can be corrected with a revision.
Revision operations are much more difficult operations than the first surgery, regardless of the type of previous surgery, almost like a challenge for the surgeon. They require sufficient experience to achieve the desired results. The fact that these operations are performed by an experienced bariatric surgeon and the center, not by an enthusiastic general surgeon who has not tried such operations before, is one of the most important factors that increase the success rate and decrease the complication rates.